full-cycle website development
project discovery
We are planners.

We mix equal parts industry research and data-driven discussion with insight from your team and our years of experience to create a detailed project blueprint that gives ownership to all stakeholders. We are passionate about building this foundation. Your project is unique and we will define and plan every detail with you. Let's get started together!
mobile-first design
We think forward

. Our creative process allows function to dictate form. From this core value, we deliver mobile-first, responsive digital solutions finely tuned to serve broad audiences and execute your objectives. In an era of high frequency fads, we avoid the hype.
Is your website mobile-friendly?
client spotlight:
ASTRA Marketplace & Academy
Rated the #1 trade show in the specialty toy industry by retailers, ASTRA's Marketplace & Academy is a four-day trade show full of educational sessions, production demonstrations, and networking with industry professionals.
Needing to ease their registration process and service increasingly mobile attendees, ASTRA commissioned a responsive website and online registration system with direct AMS integration and multi-individual registration capability.
client spotlight:
Old Capitol Inn Boutique Hotel
Featured numerous times in Southern Living magazine, The Old Capitol Inn, an historic landmark in the heart of vibrant downtown Jackson, is the perfect hide-away for both the business and leisure traveler.
After initially contacting us for a usability review of their existing website, Old Capitol Inn asked us to identify and correct the underlying problems that were preventing potential visitors from utilizing their website on mobile devices.
The results are in! Visit the new OldCapitolInn.com.
client spotlight:
Harnett County, North Carolina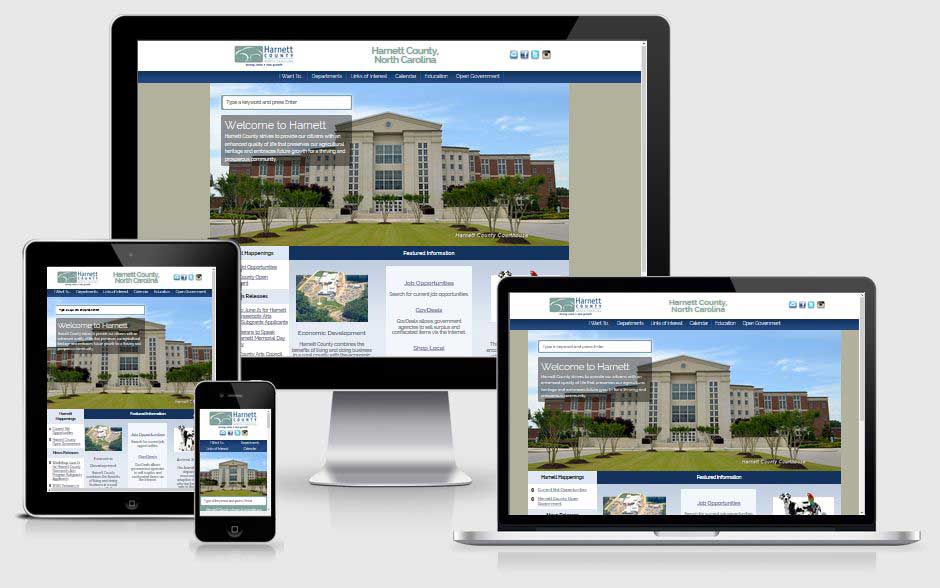 Situated strategically between North Carolina's Research Triangle Park, the capital city of Raleigh and the vibrant defense community of Fort Bragg, Harnett County is poised for growth.
Recognizing the need to reach an increasingly mobile citizenry, Harnett County commissioned a responsive website with interest-driven menus and a more robust search capability.
The results are in! Visit the new Harnett.org.
experienced developers
We are experienced.

We develop websites into dynamic business tools by combining responsive templates, open source content management systems and CRM platform integrations that deliver maximum manageability, scalability and performance. The possibilities are endless. Whether it's Drupal, WordPress or Joomla, thousands of plug-ins, ranging from e-commerce to social apps, already exist. Let us help you find your fit!
17 years of excellence
kventures

is a full service digital agency specializing in data-driven creative business solutions. Our integrated approach to creativity and development employs decades of experience to cultivate brand engagement and leverage modern software systems.
About the CEO, James Keagy
James started his career at an international trade group, based in Washington, D.C., where he served as development lead and created website content and event management systems. After relocating his family to the Research Triangle Park area in North Carolina, James founded kventures to pursue his dream of entrepreneurship. Starting from a single client, James has grown kventures into a diverse firm representing a wide variety of national and international businesses, trade groups and governments.
James, a native of Boston, is married and has three children.